Amish Made Outdoor Poly Furniture
Amish Furniture
The Amish are known for their superior craftsmanship and attention to detail, and Amish-made furniture has long been a popular choice for those who live near Amish communities. 
Historically, Amish carpenters have made their furniture from high quality oak and cherry woods found in Ohio and Pennsylvania. They are especially known for their tables, chairs, and hutches. 
With the invention of durable, plastic lumber, often referred to as "poly," many Amish carpenters have begun making comfortable, long-lasting outdoor furniture as well. Poly has a number of advantages over traditional furniture. It's more durable, easier to maintain, and better for the environment. Poly lumber is typically made with recycled milk jugs that would otherwise be sent to the landfill. Read more about poly lumber here.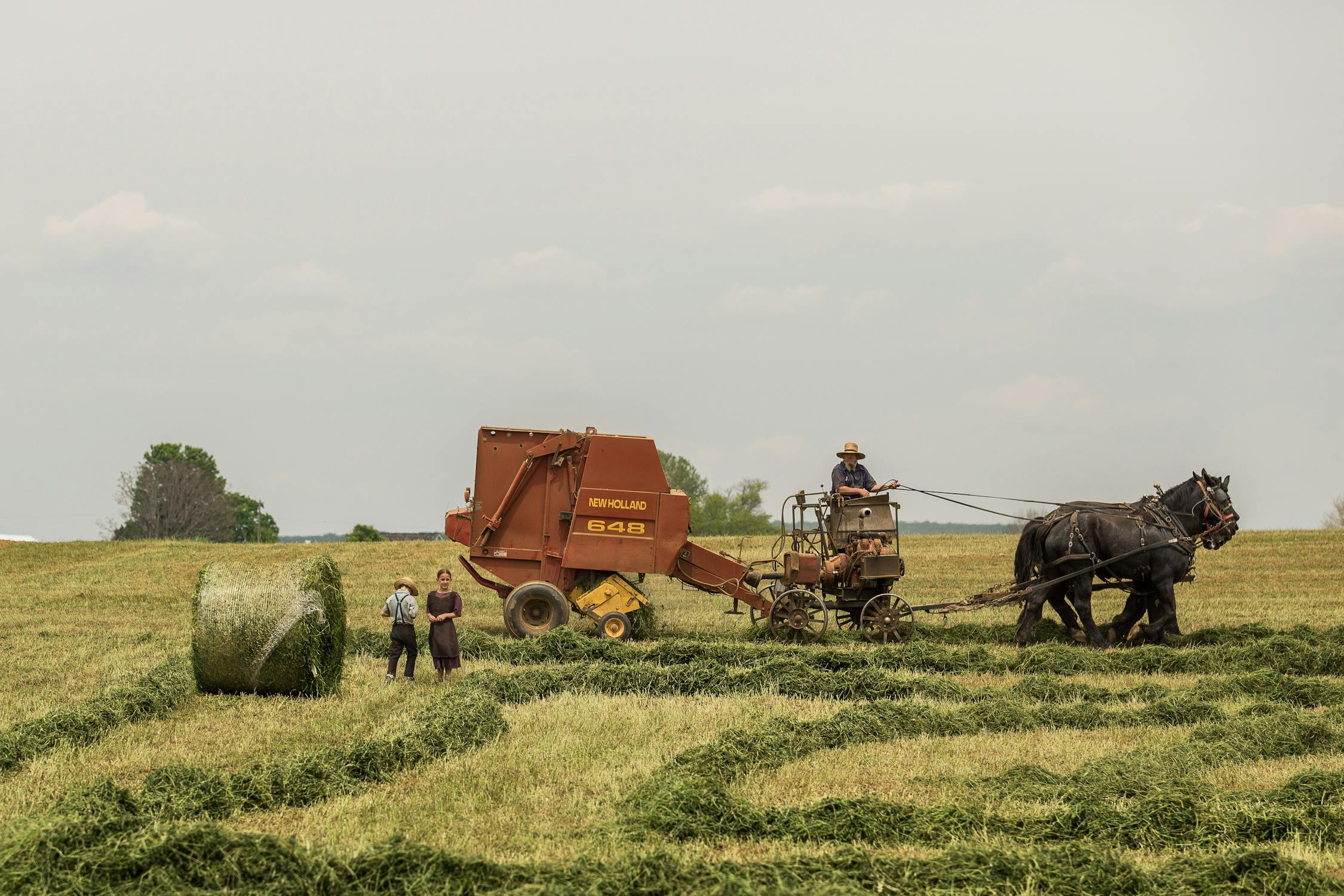 Buy Outdoor Amish Furniture Online
Monarch Patio seeks to bring Amish craftsmanship to customers all across the country, with free, fast shipping on made to order furniture. 
At Monarch, we offer furniture from a variety of manufacturers based in Amish communities in Ohio and Pennsylvania. Our products include Amish-made Adirondack chairs, gliders, swings, and dining sets. Each of our manufacturers pays the highest attention to detail, taking pride in the products they ship out every day.  
Looking for some inspiration? Here are a few of our favorite pieces of Amish-made, outdoor poly furniture. 
Amish Adirondack Chairs
A manufacturer in the heart of Ohio's Amish country, Wildridge makes several fantastic outdoor Adirondack chairs, including their awesome Heritage Adirondack chairs. 
The chair comes in both folding and non-folding versions and is perfect for the your backyard, patio, or even trips to the beach. 
Sturdy, poly lumber means your chair won't rot, crack, or fade, even in the hot summer sun or cold, windy winters. 
Made with the highest attention to detail by Amish carpenters, Wildridge furniture also comes with a 20 year residential warranty (5 year commercial). 
Check out our full collection of Adirondack chairs here.
Amish Rocking Chairs
The Amish are famous for making high quality indoor rocking chairs. Their outdoor poly rocking chairs are just as high quality, and are perfect for front porches.
Amish Gliders
Our smooth movement gliders come in single or double versions and are shipped from Amish Country straight to your door. 
Check out these options from Wildridge:
Wildridge's Signature collection gliders are beautiful and luxurious. Perfect for a porch or patio, these gliders will last forever. Wildridge's gliders come in both single and double versions, so you can choose the perfect one for your backyard.

For a more classic, Adirondack style look, check out Wildridge's Heritage Glider. This glider also comes in a two seat version and pairs quite well with a gliding ottoman. 
To see our full collection of gliders, click here.
Amish Porch Swings
We offer several great Amish-made porch swings as well. These swings are great for spending time on your front or back porch in the summer and comfortably seat two people. Wildridge porch swings include a chain for easy hanging. 

Questions?
We're here to help! Give us a text or call at (330) 227-8373. 
All Monarch Patio orders include FREE Shipping to the continental United States. 
Your Cart
🎉 FREE shipping to the continental US! 🎉